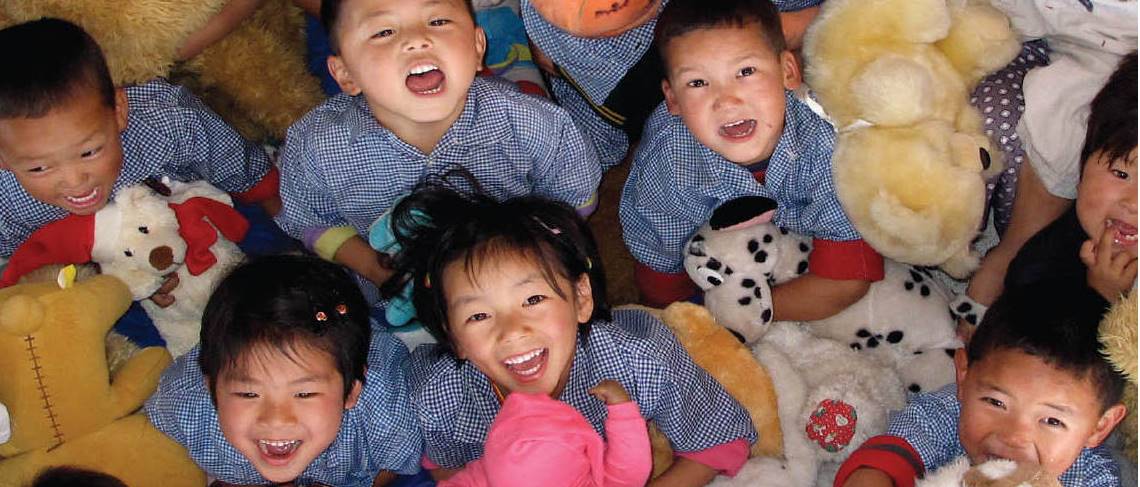 The Tibetan Children's Village accepts mainly children who are in the greatest need among the Tibetan refugees and the Himalayan region, they may be orphaned or have families/relatives that are unable to keep the child due to difficult circumstances. In a charitable organization like TCV, the backbone of our financial support comes through the combined effort and goodwill of all people in the form of CHILD SPONSORSHIP. Children's maintenance upkeep, education and health care are met mainly from the sponsorship contribution.
The sponsorship work thus means supporting the work of TCV in whatever possible ways so that a child under its care can have the much needed love and protection to enable them a healthy physical and emotional growth with a sense of security and belongingness and above all the opportunity of an education befitting to that of a Tibetan and its identity. We try to make the sponsorship program not only financially viable for the organization but also meaningful for the sponsored child. Every sponsorship help make a difference to the future of Tibet and its children.
Beginning from scratch in 1960, today TCV is a model for childcare and educational institution in the exiled Tibetan community. It is the trust, confidence and the genuine work of TCV that earned the support of friends; many of who have been with us since the early times – helping us bring timely relief and comfort to the destitute children and this we must NEVER FORGET.
HOW YOU CAN HELP

Please issue all cheques in favour of
TIBETAN CHILDREN'S VILLAGE
or
Bank transfers directly to
Account number: 39951893163
Bank: State Bank of India
FCRA Cell, 4th Floor, State Bank of India, New Delhi, Main Branch, 11 Sansad Marg, New Delhi 11001

SWIFT CODE: SBININBB104
IFSC: SBIN0000691
Branch Code: 00691